Note: This post may contain affiliate links. Purchases made through my affiliate links provide a small commission for me at no extra cost to you. I only recommend products that I know/use.
Simple Social Icons is a free plugin that adds social icons to your sidebar to give your readers an easy way to connect with you. With the click of a button, your readers can follow you on social media. It is very easy to set up. I'll walk you through it.
I have found a TON of lists of plugins that everyone needs to have, but most of them don't tell me why I need it. They also don't show what to do once I install it. That's why, as I discover the plugins that I think are a "must-have," I will post them, tell you why you need them, and walk through the settings with you.
Today's post is about Simple Social Icons.
What does Simple Social Icons do?
Simple Social Icons displays social media buttons on your site. This makes it easy for people to follow you on social media.
You can put these icons on your sidebar.
This is what my sidebar looks like (on a computer):
The "Connect with me buttons" are from the simple social icons plugin. It makes it super easy for readers to follow you on social media or send you an email.
Setting up Simple Social Icons
First, you will need to install and activate it.
Then you will set it up. There is no settings page for this plugin. Everything will be set up from Appearance –> Widgets: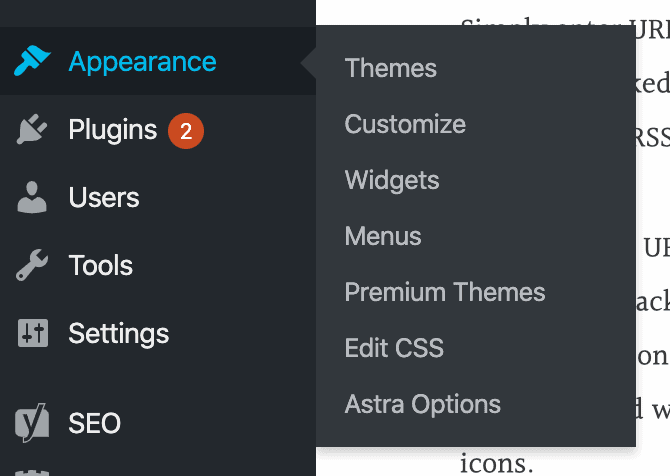 Select the simple social icons from the available widgets on the left and drag and drop it in your sidebar (you can also put it in your footer too).
Customizable options
Click on that widget, and you see all the customizable options:
Here are the things you can change:
Title: The text on your sidebar above the icons (mine is Connect with Me).
Open link in new window?: You definitely want to check this so that they don't leave your site when they click it.
Icon Size
Icon Border Radius: This changes how rounded the button is (it can be completely square or circle). To make it more round, you will want to increase the border-radius (the exact number will vary depending on how large you make the icon).
For my size (42px), this is 0 px.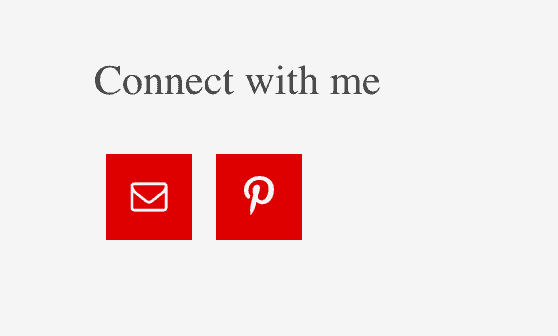 This is 50 px.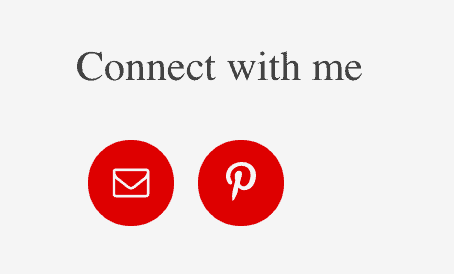 I like something in the middle the best.
Border Width: If you have a border width, you can make it a different color than the background (I didn't want a border).
Alignment: To the left, center, or right of the sidebar (I liked mine to the left).
The rest is all color options:

Icon color: For a Pinterest button, this would be what color the P is.
Background color: This is what color the rest of the little square or circle is. If you want a transparent background, just leave the background color empty.
Hover color for both icon and background: This is what color it changes to when you hover your cursor over it.
Border color: What color the border is (if you have one).
Just experiment with these to find what looks best (or what you like best) on your website. There is no right or wrong!
Adding your links
Beneath that is where you put the links to your social media sites (and email address).
There are tons of options. Just put your links in the boxes that you want icons for and leave the rest blank.
Then click Save, and you are done!
If you are like me, you might initially be confused about how social media icons differed from social sharing buttons.
Social media icons (simple social icons) are links to your social media accounts or email. This is how readers follow you.
Social sharing buttons (my favorite is Social Pug) are buttons to different social media platforms (Facebook, Twitter, Pinterest, etc..) that readers can click to share your post/page to their social media account. This is how readers share your content.
Both are super important!
If you found this post helpful, please use the social icons to follow me on Pinterest or the social sharing buttons to share this post with your friends!